How Do I Know Part Worn Tyres Are Safe?
Part Worn Tyres are safe. If you follow these few simple steps, you can protect yourself from purchasing tyres that are either illegal and/or dangerous:
• Buy from sellers who do it for a living. Should you have a problem with your used tyres, you will always have someone to go back to.
• The seller of the tyre should always state if the tyre has had a puncture repair done to it or if it has any sidewall damage (ie chunks out of the rim protector).
• NEVER buy a tyre that has had a puncture repaired in the sidewall or has had a major repair done to any part of the tread.
• Always buy the same size tyre as you already have on your vehicle and make sure that the load rating and speed rating (i.e. 89W) matched what you already have.
We stock most sizes and makes of tyres at our tyre bay all checked and cleaned to meet our high standards. We can either repair a puncture or replace your tyre, we have all the latest technology to carry out all jobs.
Please fill in the form to the left if you would like some tyres, and you'll get a response usually within 12 hours (depending on when the enquiry is made).

Over 2/3 of vehicles are fitted with air conditioning and climate control systems as standard these days. Many of us are familiar with using air-con in our car on both hot and cold days, but not many people are aware that like other parts of your car, the air-conditioning system also needs regular attention to make sure it is working efficiently.
You may not be aware that over 10% of air-con gas permeates from the air-con system every year, which means that it may not work as well as it should. This is why car manufacturers recommend your Air-Con system is recharged with gas and lubricant every 2 years. This service is not part of routine vehicle servicing, so if your vehicle is more than 2 years old it's probably due a recharge.
13" Tyres ONLY £15 Fitted & Balanced!​
​​​14" Tyres ONLY £18 Fitted & Balanced!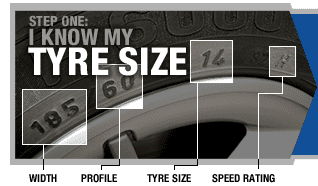 As only a handful of our employees are specifically trained to use the Air Con Re-Gas machine, it isn't mandatory but we do recommend on calling us before hand just to double check there is someone available to do your re-gas upon arrival. Just click the button below to give us a call.